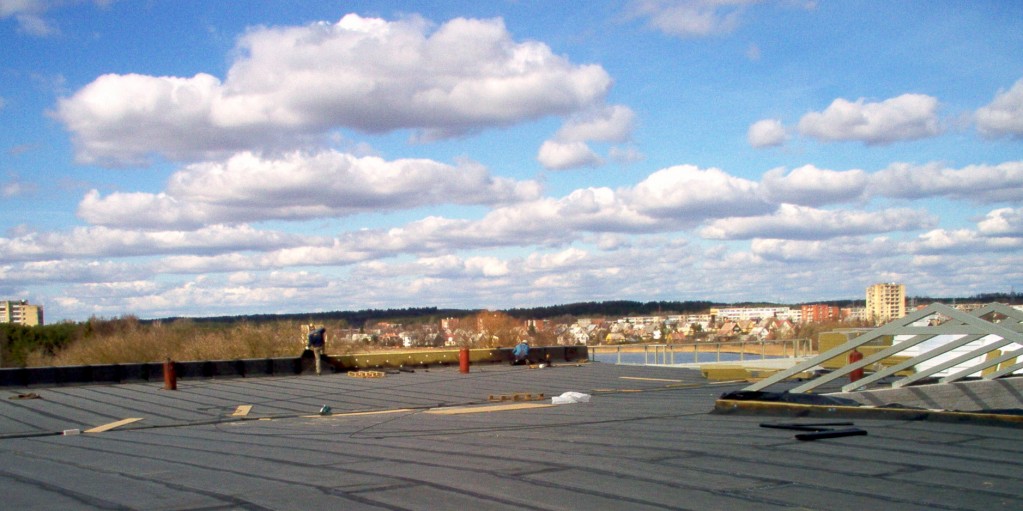 "Stelalita" is a long established expert friendly family business performing a range of repair works on flat and hip roofs. Company is certified by the Ministry of Environment of Republic of Lithuania (certificate No 1651) and approved contractors to "Esha" of Netherlands – roofing and waterproofing systems. "Stelalita" made complete reconstruction of roofs of well known enterprises such as "Sanitex", "Wavin Baltic", "Maxima" group, Kruonis hydro pump storage plant, and many others. Roofing membrane materials produced by "Esha" (NLD) and "Gargzdu Mida" (LT). We design and install various transparent roof constructions, I.E: domes, skylights, smoke ventilation systems. Company have taken part in competition of "The Best Installed roof in 2001" and have achieved a 3rd place of the Best Roofing Works. All at Competitive prices. Our engineers will advise you on the best type of protection for your premises by conducting a site survey. Video. We pride ourselves on our reliability, punctuality and excellent service. Recommendation. All new  roof installations are issued with a 10-year warranty, for repairs- of 5 years is issued. We carry out works at any time of the year. More…

STELALITA UAB, Laisvės pr. 55- 209, LT-07190 Vilnius, Lithuania, tel./fax- 00 370 5 213 35 04,  e-mail- info@stelalita.lt.

We offer a maintenance, repair service and emergency call out 00 370 699 99263. "Stelalita" are looking for international partnerships in similar aspects of business e-mail.